 Escape your world & discover something new
A scenic 45 minute drive from Charleville, QLD6544 Adavale Road, Langlo Charleville
We are a family owned beef cattle property north-west of Charleville Queensland on Adavale Road.
We purchased 'Tyrone', which is a sprawling 40,000 acre property, back in 2017 and want to share our beautiful location with our visitors.
Our large camping sites offer the perfect place to base yourself and explore or to just relax and enjoy the serenity. We encourage families and travellers to take the 67km drive from Charleville and join us for a stay. Enjoy our outback oasis and everything that goes with it!
Drive safe and we look forward to meeting you soon.
(Located at the homestead)
For a Farm Stay experience this is the best spot to choose. We offer daily animal feeding (ask us to arrange during your stay) along with access to family friendly facilities including:
Farm animals
Fully equipped camp kitchen, amenities and laundry
Ping pong table
Sandpit
Campfire
Yabbying
Bush walks along the lagoon
Cave Walk (watch video)
(3km from homestead)
Enjoy our most secluded location with incredible sunsets and an abundance of native wildlife. It's our 4WD and adventurer explorer wonderland with caves and rocky terrain.
BBQ and campfire spots ready to go but will require a full setup including power, water and amenities as they are not available at this site.
Bring along your bikes and enjoy riding around the property, enjoy a bush walk along the lagoon, admire the old historical wall or try to spot some wildlife. We also have a beautiful look out 3km down the road which is well worth the drive.
We are also only 3km from the Langlo River which is a great spot to catch a fish, go kayaking, swim or just relax by the water.
Relax around the communal campfire in the evenings and enjoy the stunning sunsets and star gazing. Fire pit and firewood are provided for your use.
Check out our new cave walk
https://fb.watch/5-2HOLu0op/
IMPORTANT: If your enquiry or booking request is urgent please phone us instead. Our access to email can be limited and as a result is not monitored daily like our phones are. If your enquiry or booking is not urgent please feel free to use the form and we will respond as soon as possible.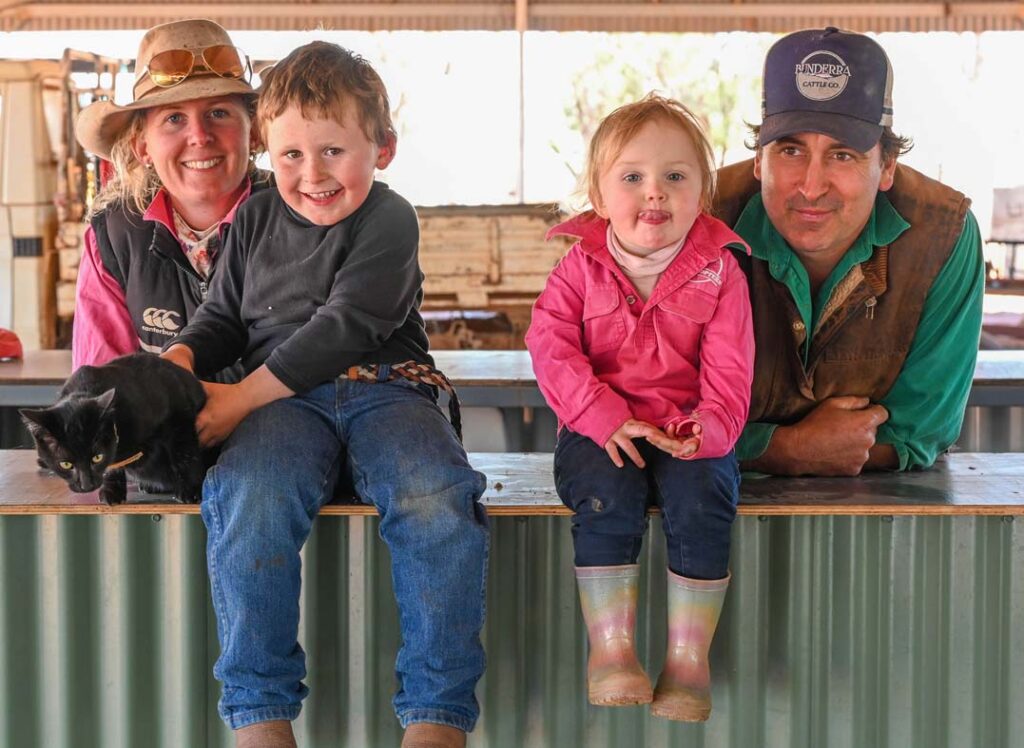 Address
"Tyrone" 6544 Adavale Road
Langlo Charleville QLD 4470
Access via sealed road the whole way
"Our visit to Adavale Farmstay was definitely one of the highlights of our month long Qld holiday. The hosts could not be more welcoming. There are baby animals for the kids and great amenities. We took a sunset drive up to the lookout for some drinks around the campfire and the next day we explored the caves. If you're looking for a great stay away from crowded caravan parks with a real country feel, this is definitely the play to go."
"A warm and welcoming place to stay with excellent clean and spacious camp kitchen and shower facilities. Also a magnificently large fire pit with plenty of wood to burn. Wonderful hosts that go the extra yard to make sure you are ok and happy. The Lookout was an extra special spot that was scenic and peaceful. We liked it so much that we came for 3 days and stayed for 6."
"The facilities were great, there was so much for us to explore and my 3yr old loved having Tara's children to play with. The farm is set on stunning countryside and it is somewhere I would gladly drive the 10hrs to again. Thank you for a memorable trip."
"We had the best mini holiday at Adavale Way Farm Stay – excellent facilities and everything that we needed, amazing scenery and places to explore and wonderful hospitality and company! Thank you for having us and we will be back. A great place to visit not even an hour from Charleville, definitely worth the extra drive!"
"Even in January heat we still managed to have a beautiful time at Tyrone. We swam in the creek, went exploring in through the cave walk and the kids got to feed the animals, they didn't want to leave. We will definitely be back. Thanks Tara"